Focus target
We focus on the areas of sustainability in which we have the greatest impact from sustainability and business strategic perspective and which have been given the highest priority by MEC Profil AB. Our priority areas, increase sustainable consultancy, sustainable working life and growth in society, permeate our overall strategy and our business goals for 2019 – 2022.
Our responsibility
Our business is based on our customers, owners, employees, suppliers and industry organizations having confidence in MEC Profil AB and for the values ​​we represent.
We operate in an environment with high expectations and thereby have a responsibility towards both society and our customers. This means delivering products and services based on high quality, professionalism, integrity, confidentiality and a good judgment.
A large part of our business is well regulated and thus good risk management, regulatory compliance, internal governance and control are important prerequisites. Fundamental to our ethical behavior is our sustainability policy, which is based on the UN Global Compact's 10 principles.
We safeguard a culture where every employee has a responsibility to act ethically and to comply with applicable regulations.
Contribute to agenda 2030
The business community has an important role to play in achieving the UN's global sustainability goals. We have identified six priority goals for us and linked them to our strategic goals in order to integrate them into our business.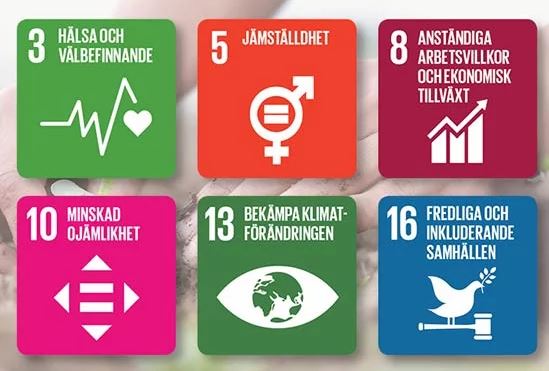 Read more at https://www.globalamalen.se/ run by the UN Development program (UNDP)